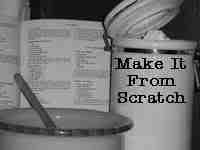 This week has not been a biggie for making from scratch. Sunday I made a roast in the slow cooker and mashed potatoes to go with it. The next morning I made potato cakes for breakfast out of the leftover potatoes. No picture of the finished product, LOL they disappear as fast as I make them!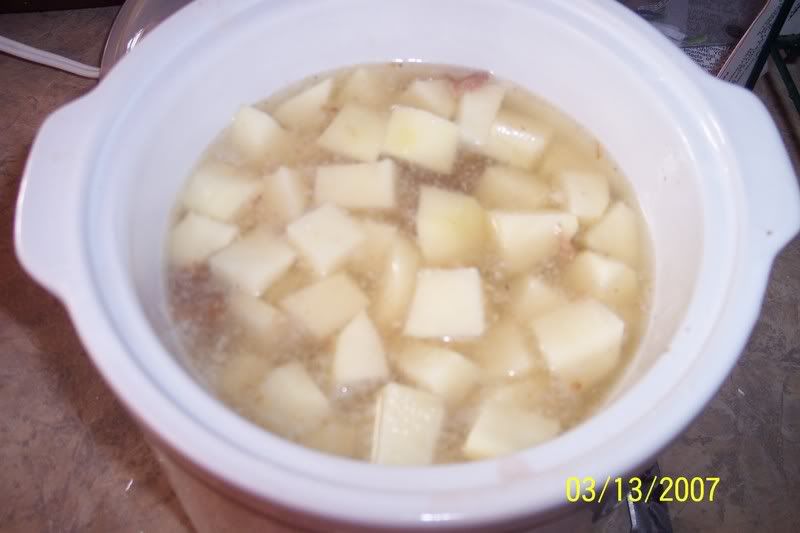 After breakfast I got out my small crockpot that I paid $3 at Walmart and loaded it up. This is a small crock that is ideal for making 2 person crockpot meals. I chopped up the left over roast, peeled and chopped potatoes and poured it into the crock.
Then added enough water to cover. I added the leftover gravy from Sunday, poured in some salt, sprinkled some celery seeds in (out of fresh celery), popped the lid on and waited for the outcome. This is what my mama always called hash, just meat, potatoes and gravy cooked together like a stew.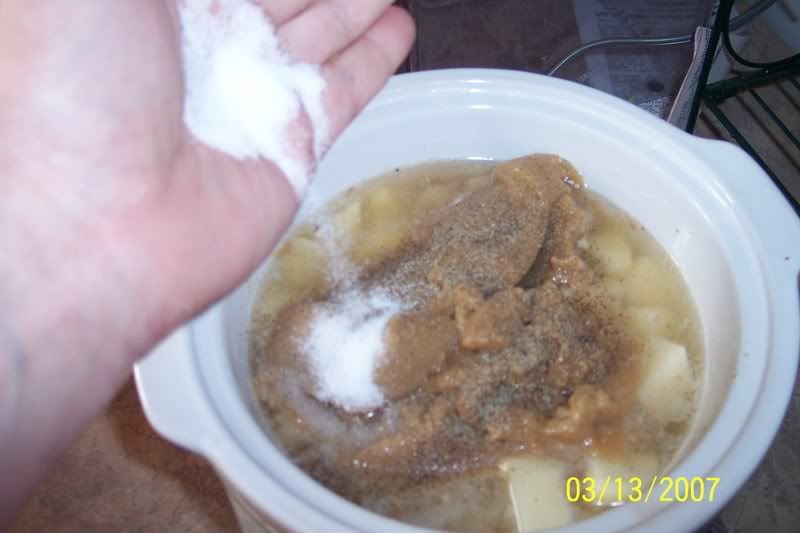 We would eat it over toast. Notice no onions in the recipe? They are there in the gravy. My hubby does not like onions but I use them regularly. After removing my roast from the pan I pour the drippings and the onions in the blender and make it smooth.
No sign of onions anywhere and everyone is happy! LOL Time to eat!
To see more about Made from Scratch
go here